Name: Tobias
|_Gender: Boy, he, him_|_Age: 13_|_Love relationship: taken

_|_Bisexual_|
HI!
My name is NUniverse, but my alter ego name is FluffyGamerofFluff.
I'm a game dev, game coder, game modeler, And a modeler in general.
Also don't be shy to give me criticism because I've been through worse.
And don't forget to say hi in the chat too!
Be nice to because I don't want any of your problems brought to me from someone else.
ALSO I'm saving up for some better animating and drawing equipment so donates are always appreciated!
I'll be there for you when life goes dark,
I'll stand up to any challenge for you.
I will forever love you even if something comes against us.
I'll be the one protecting you if you have opponents fighting against you.
I will never lie to you no matter the cost.
I'll be there for you.





Code by NUniverse
</div
www.visitormap.org/
" target="_top">
</a>
Get a FREE visitor map for your site!
<a href="
www.deviantart.com/users/outgo…
?
Get your own CrushTag!
</a>
Text.LiveTyping.com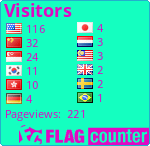 SPECIAL ART!
:thumb680205991: